outloud
PUBLIC SPEAKING COURSE
Learn how to speak with impact and flourish your business or project. Online program for entrepreneurial women.
Are you a female…
⬩CEO or entrepreneur ⬩intrapreneur ⬩independent professional
Who wants to…
⬩unlock her confidence in speaking for groups ⬩understand storytelling and structure ⬩discover the most effective online presenting techniques
So you can…
⬩comfortably pitch, present and train online? ⬩create real impact on management, co-workers and clients? ⬩become the charismatic expert everybody want to work with?
Then OutLoud is the right fit for you!

OutLoud is a complete method for speaking for (virtual) groups, exclusively for entrepreneurial women. Learn how to speak with impact and let your business or project flourish. A 100% online program by Elizabeth Van Den Bergh.
Program description
OutLoud is a community for entrepreneurial women who feel, deep inside, that learning to speak for (virtual) groups is
the
most effective way to grow their business or project.
But fear, insecurity or simply lack of experience is stopping them from getting the results they want.
OutLoud is your ticket to becoming a confident and effective speaker – the charismatic expert that other can't wait to work with. Whether you want to educate, inspire, influence, or sell. The end project is a webinar that you create and deliver yourself.
You'll learn:
⬩ how to increase your self-confidence and create a new, but authentic, self
⬩how to convert fear of speaking into excitement for speaking
⬩how to use structure and storytelling so your message is remembered
and
acted upon
⬩how to never lose your audience's attention again
⬩the best presentation tips for a powerful presence in online environments
What's included?
⬩5 modules over 5 weeks, each with a unique focus
⬩each week an inspirational video plus an assignment video, worksheet included
⬩lifetime access to all materials in our learning environment – from your computer, tablet or phone
⬩a weekly online live Q&A in which Elizabeth answer all your questions
⬩membership of the OutLoud online community with like-minded entrepreneurial women
Next editions
This program is currently being upgraded.
Please book a clarity call if you want to know more about how to work with us
.
Dutch speaker? Visit the web page for the Dutch edition.
This program is being upgraded. Please book a clarity call for info on how to work with us directly.
book call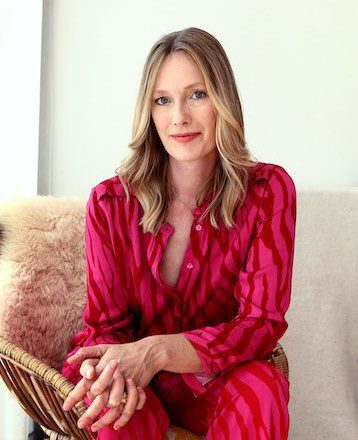 Elizabeth Van Den Bergh is an independent international Speaker Coach based in Zemst, close to Brussels, Belgium. She coaches entrepreneurs, top managers and policymakers to speak with more confidence and impact.

Her clients range from multinational companies and the European Parliament, to solo entrepreneurs and small and medium-sized businesses.

She is also the proud Head Speaker Coach at TEDxFlanders, the largest TEDx event in Belgium.