PRIVATE COACHING
private public speaker coaching
The fastest way to turn yourself into a confident and effective speaker. 1-on-1 coaching for men, women and other.
Are you a…
⬩CEO or entrepreneur ⬩intrapreneur ⬩manager ⬩policymaker
Who wants to…
⬩awaken the best speaker within ⬩conscientiously explore their current mindsets, stories and beliefs regarding public speaking ⬩create true personal transformation ⬩master structure, storytelling, and stage performance
So you can…
⬩deliver a high-profile keynote speech? ⬩be referred to as a brilliant public speaker? ⬩win over even the most demanding audiences? ⬩reach your next level as a leader?
Then Private Coaching by Elizabeth is the fastest way to get there.

These intensive 1-on-1 sessions are 100% focused on uncovering what's in the way of you becoming a truly excellent speaker – and then removing those obstacles and/or giving you the missing insights and tools. It's a deeply personal and transformational journey that clients frequently describe as life-changing.
Program description
Private Coaching is designed to unleash public speaking brilliance, through intensive and tailored private coaching by a qualified professional.
If you're a high performer, but the impact you make on your listeners isn't as profound or long-lasting as you'd like; if you aren't asked to do as many speeches as you'd like; or someone in your close network is noticeably better than you at public speaking; then Private Coaching is probably for you.
You'll learn:
What you need to learn. Private Coaching is 100% tailored to your individual needs.
Next editions
Private Coaching is available by appointment.
Info for Flemish companies – In the arena bv is a recognized service provider for the KMO-portefeuille. This indicates course quality and enables eligible companies to pay through the KMO-portefeuille and save up to 30% on the course fee. Read more about KMO-portefeuille (page in Dutch)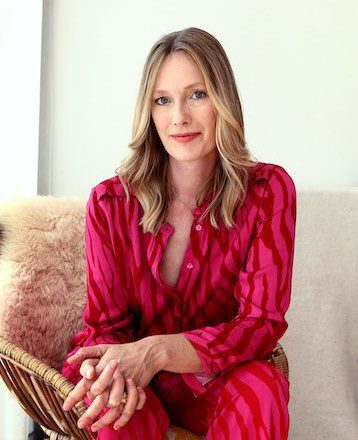 Elizabeth Van Den Bergh is an independent international Speaker Coach based in Zemst, close to Brussels, Belgium. She coaches entrepreneurs, top managers and policymakers to speak with more confidence and impact.

Her clients range from multinational companies and the European Parliament, to solo entrepreneurs and small and medium-sized businesses.

She is also the proud Head Speaker Coach at TEDxFlanders, the largest TEDx event in Belgium.
What clients say about private speaker coaching
Next-level proficiency
Elizabeth is a very pleasant speaker coach, assertive when necessary, yet warm and welcoming. She truly values individuals and their contributions. Elizabeth exudes a strong and classy presence filled with confidence and this has positively influenced me. As a result I am thinker bigger now and taking bolder steps. What I liked most was the personal guidance. Going through the creative writing process together was so helpful, I could never have done that by myself. She truly helped bring my mission to life with the right words. Now I have my own signature keynote and couldn't be more proud. If you work with Elizabeth you can expect a genuine enhancement of your speaker skills to reach next-level proficiency.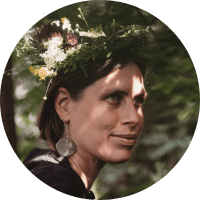 Lieve Galle
Wild Plant Forager, author "In het Wild geplukt", host: Wilde Wieven Podcast
She gave me clarity on my message and my story
Elizabeth was my speaker coach for my TEDx talk at TEDxKULeuvenBrussel. When I accepted to speak I felt there was so little time and so much to say. Elizabeth's support and guidance made all the difference. She helped me move forward in the process. She gave me clarity on my message and my story. Together we found a structure that inspires. Her tips were amazing, always the right tip at the right time. Thank you so much, Elizabeth.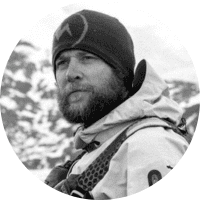 Gilles Denis
Professional Adventurer, TEDx Speaker and Climate Physicist
Her support & tips made all the difference.
Elizabeth was my speaker coach for my first TEDx talk at TEDxKULeuvenBrussel. She is VERY good at what she does! Her support & tips made all the difference. I loved how she highlighted all the strong points in my content, this gave me a real confidence boost. Elizabeth helped me include smooth transitions between the different parts. Also, I had no idea there was so much to know about body language, gestures, and facial expressions, I am glad I do now and can keep working on it. Her approach to rehearsing was gold. She's fantastic at what she does, and I'll definitely contact her again for my next talk! Thank you and keep on working your magic!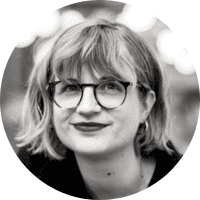 Manon Brulard
TEDx speaker, Co-founder Slowby & Welcome To My Garden, Maker of Women Don't Cycle – The Film