PRIVATE COACHING
private public speaker coaching
The fastest way to turn yourself into a confident and effective speaker. 1-on-1 coaching for men, women and other.
Are you a…
⬩CEO or entrepreneur ⬩intrapreneur ⬩manager ⬩policymaker
Who wants to…
⬩awaken the best speaker within ⬩conscientiously explore their current mindsets, stories and beliefs regarding public speaking ⬩create true personal transformation ⬩master structure, storytelling, and stage performance
So you can…
⬩deliver a high-profile keynote speech? ⬩be referred to as a brilliant public speaker? ⬩win over even the most demanding audiences? ⬩reach your next level as a leader?
Then Private Coaching by Elizabeth is the fastest way to get there.

These intensive 1-on-1 sessions are 100% focused on uncovering what's in the way of you becoming a truly excellent speaker – and then removing those obstacles and/or giving you the missing insights and tools. It's a deeply personal and transformational journey that clients frequently describe as life-changing.
Program description
Private Coaching is designed to unleash public speaking brilliance, through intensive and tailored private coaching by a qualified professional.
If you're a high performer, but the impact you make on your listeners isn't as profound or long-lasting as you'd like; if you aren't asked to do as many speeches as you'd like; or someone in your close network is noticeably better than you at public speaking; then Private Coaching is probably for you.
You'll learn:
What you need to learn. Private Coaching is 100% tailored to your individual needs.
Next editions
Private Coaching is available by appointment.
Info for Flemish companies – Miyagi bvba is a recognizedservice provider for the KMO-portefeuille. This indicates course quality and enables eligible companies to pay through the KMO-portefeuille and save up to 30% on the course fee. Read more about KMO-portefeuille (page in Dutch)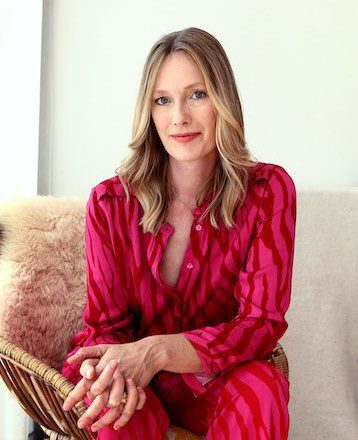 Elizabeth Van Den Bergh is an independent international Speaker Coach based in Zemst, close to Brussels, Belgium. She coaches entrepreneurs, top managers and policymakers to speak with more confidence and impact.

Her clients range from multinational companies and the European Parliament, to solo entrepreneurs and small and medium-sized businesses.

She is also the proud Head Speaker Coach at TEDxFlanders, the largest TEDx event in Belgium.
What clients say about private speaker coaching
She is a bad-ass coach with mad skills
I knew that Elizabeth really understands what I want to achieve and whom I want to reach, and that she is a bad-ass coach with mad skills. When I was asked to give a keynote at an event, I was determined to really take my talk to the next level. So it was a no-brainer to work with her. Could I have done it on my own? Perhaps, but it would have taken me more time, stress and effort and I would not have achieved the same results. Working with a coach who you can trust, like Elizabeth, creates an extremely comfortable starting position, which made me step onto the stage on the Big Day without any nerves. Elizabeth is a pro and very committed as a coach. The audience response to my talk was overwhelming. Thank you Elizabeth!

Anouck Meier Ampersand
Online business, courses & launch expert 
I wanted to take my speaking game to the next level
Speaking is a big part of my work and I wanted to take my speaking game to the next level. I engaged in a coaching program to receive clear guidelines on how to speak and be memorable. The coaching gave me the extra confidence I needed and the tools to speak in a more powerful, lively and concise way. I love Elizabeth's positive nature.  She is inspiring, hands-on, professional, and authentic and so is her coaching which I highly recommend.

Anne Schintgen
Head of Office – United Nations Liaison Office for Children and Armed Conflict – Europe
She guided me perfectly to this important moment.
To deliver my talk 'The Path of Powerful Kindness' at BLU-talks in Harvard, Boston, I was looking for a coach who could help me take my story and delivery to the next level. Elizabeth knew perfectly how to complement what I needed at any given moment, whether it was content, presence or trivial things like clothes. She guided me perfectly to this important moment. We were able to switch very quickly each time. A bonus was that she was perfectly in tune with my message. So I knew for sure that my talk would land with the audience and have the desired impact. The talk was fantastic. Thank you Elizabeth!

Barbara Vercruysse
CEO & Founder Barbara Vercruysse Empowerment & Kindness Institute