1 December, 2020 – Montis Public Speaking, a growing company that focuses on public speaking coaching, changes its name to Elizabeth Van Den Bergh. The renaming puts founder Elizabeth front and center in its communication and is accompanied by a complete overhaul of the visual brand.
Van Den Bergh came up with the name Montis Public Speaking in 2017. Montis was a linguistic wink to her last name – they both mean 'from the mountain' in Latin and Dutch, respectively. In 2020, Van Den Bergh decided that the name didn't fit how she wanted to be perceived any longer.
"What makes us stand out from our competition is our personal approach," she explains. "We're not a large training company and we do not plan to become one – although we are working on scaling the business, my personality and approach will always be the unique selling point. 'Montis' sounded too corporate in that light and developing a true personal brand made much more sense."
Together with Belgian PR Specialist Saskia Neirinckx, Van Den Bergh created a briefing for Antwerp-based branding agency Lobster. The agency developed the entire visual brand including a colour scheme, font choice and multiple logos. They also completely redesigned the website to fit.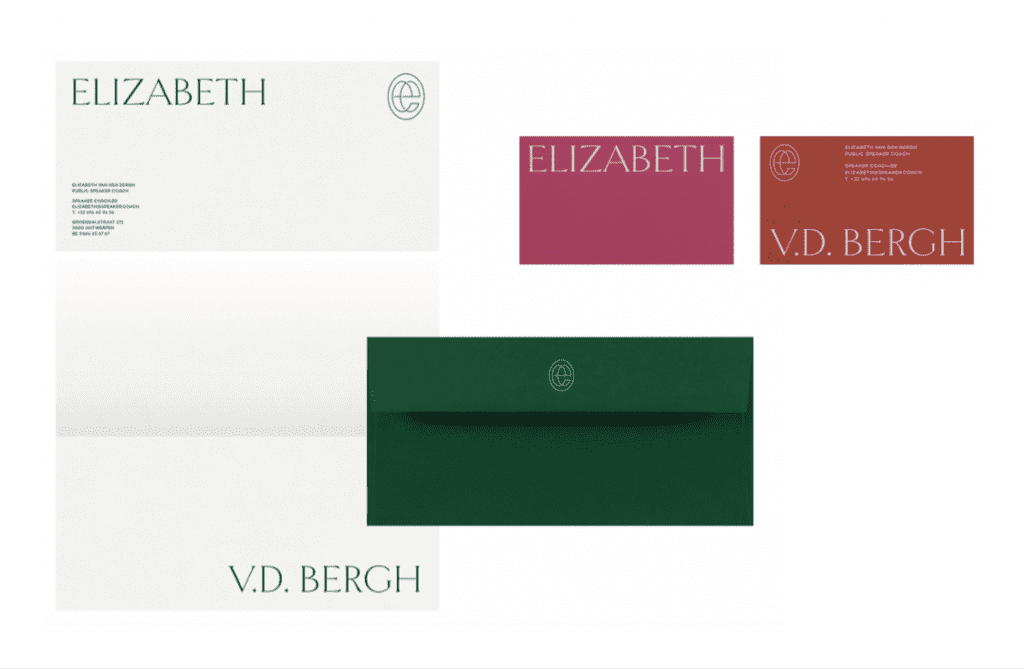 "The new brand had to feel at the same time high-quality, classy, and bold, outspoken. Lobster did a tremendous job at combining those features into our new visual brand. We're definitely entering a new era in our brand that is much less generic", Van Den Bergh says.
Elizabeth Van Den Bergh's new branding can be found on her website https://speaker.coach.